Based on our history, Whiteland has created a method for managing building projects. With this history, we have a distinctive and comprehensive grasp of what may go wrong on a project. Using this information, we may recognise potential problem areas before they become issues and propose or start preventative action through strategic planning and controls.
Effective construction management abilities are necessary for projects to be completed on schedule, within budget, and to the desired quality standards since they demand a significant amount of time and money. Companies in the building and construction sector must possess fundamental capabilities in managing risk, regulating prices, and organising project sites to remain competitive and cost-effective.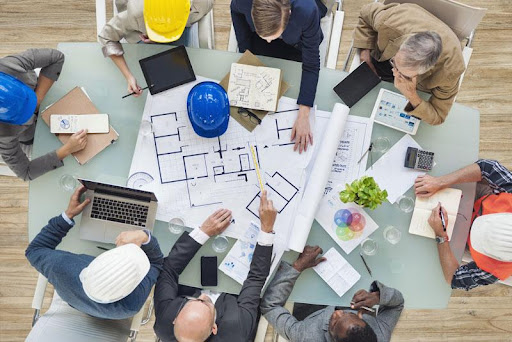 Our team of dedicated property managers and administrators work together to manage your investment properties as effectively as possible. From rent collection and bill payment, to repairs and maintenance and conflict-resolution, we're here to help.
Our professionals are aware of the difficulties faced by owners, builders, engineers, and architects during the construction process. Whiteland offers the following construction consulting services to meet your unique project demands and requirements:
Construction Monitoring
Depending on the project's complexity, significance, political sensitivity, public interest, and contractor skill, several levels of construction control are necessary. Whiteland offers the required amount of care and oversight for your project, from feasibility studies to creating and managing project timelines and budgets through construction contracts and change order administration.
Review of Constructability
Whiteland evaluates the precision and thoroughness of building plans and specifications as well as the validity of budgets and timelines. An efficient constructability evaluation checks for document consistency, completeness, and liability, as well as coordination problems and
overlooked subtleties. The assessment also finds and eliminates contract wording ambiguities that lead to conflicts, unneeded construction modification orders, and antagonistic interactions between the contractor, owner, designer, and project stakeholders.
Contract Management
The key services that Whiteland offers at the beginning of a project or programme are contract and procurement management. In addition to updating contract documents, creating requests for proposals, and taking part in or facilitating contractor bid evaluation and selection, our experience also includes these activities. We also help with the creation of a contract/procurement strategy that takes advantage of market advantages without jeopardising the timeline for the entire project. Whiteland's input can be extremely valuable to a project if it is made during the early stages of its life cycle.
Construction Time Management
Whiteland maintains timelines for projects. We are professionals at creating, assessing, and upholding design and construction schedules. We create schedules during the design phase to ascertain the initial schedule, project duration, and crucial project activities. To track progress during construction, analyse changing circumstances and delays, and assess how they affect project completion, we develop schedules. After construction, we use schedules to speed up project closeout and examine any subsequent claims.
Cost Calculation
Whiteland is an expert in construction cost estimating, offering everything from planning estimates to detailed design estimates to independent cost estimates and change order reviews throughout construction and closeout. In addition to using conventional estimating techniques, Whiteland has been a pioneer in the field of assessing contingency by analysing the degree of uncertainty in each component of the estimate. Additionally, Whiteland's Consultants can carry out more thorough estimates that give owners a range of costs and the likelihood of staying below a specific cost ceiling.
Management of Change Orders
Early change order resolution reduces costs and prevents schedule problems. For owners, contractors, and subcontractors on multimillion-dollar projects, Whiteland develops and manages the change order procedure, including labour rate compliance, change order metrics, and contract entitlement.
Sq feet
under development
;