One of Canada's Top property management firms is WHITELAND®. We take great pleasure in our high standards of ethics, committed dedication, individualised attention for every customer, and going above and beyond to deliver the best quality of service. The property management services provided by Whiteland Are: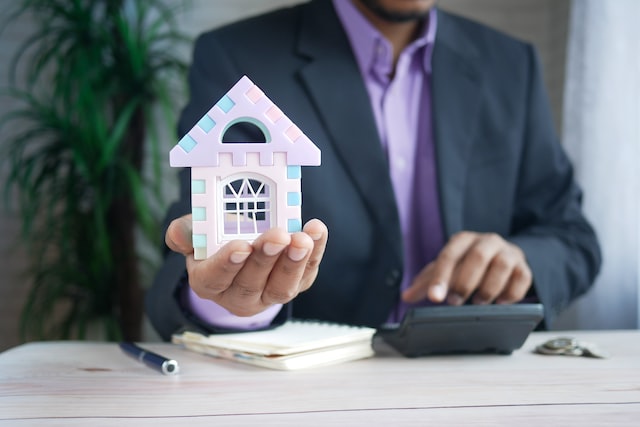 Powered by a leadership team that leads the industry
A team with a variety of skill sets to effectively meet your needs
A guarantee from Whiteland is worth its weight in gold because it is supported by the reputation
we have built.
Able to promote a culture of development and growth as we work to continually get better.
Condominium Property Management
The property management requirements of a small condominium firm and a huge high-rise condominium structure are different. Condo property management in Canada can vary in terms of demands and breadth, and a competent management business should be able to adapt. This fact might seem obvious. Fortunately for Whiteland, while the breadth of services may vary depending on the customer, those services' quality and integrity never do. We can provide condo owners in Canada, the specialised property management services they want in the following categories:
Administrative Services
Community Services
Financial Services
Maintenance Management
Property Maintenance Management
Whiteland was founded out of a need to offer our customer good excellent, assured service at a reasonable price. We have teamed with professional trades that work solely with Whiteland to ensure that work is done well, on schedule, and at a lower cost for everything from simple repairs to large projects. There is no minimum price or truck fee for small repairs; they are done on a time and material basis. Any further repairs are often charged for. We only provide a trustworthy substitute for the trades now being made.
Commercial Property Management
In Canada, commercial property managers must cater to a customer that is both diverse and generally discerning. The management company must have the best interests of the tenant companies at heart in order to provide effective commercial property management. For a business to be successful, its location is crucial since it frequently serves as one of the first impressions on a potential client or customer.
Therefore, maintaining the property, recruiting tenants, controlling expenditures, and retaining control of budgets and collections are all difficulties faced by commercial landlords. Due of the difficulty of balancing all of these responsibilities, landlords seek for the finest commercial real estate that Whiteland has to offer.
Rental Property Management
Real estate investing is a difficult but worthwhile venture. It may be quite lucrative, but when a landlord becomes overburdened, it can also become expensive and challenging. The more properties a landlord has, the more irritating residential property management in Whiteland becomes, from dripping toilets to problems with rent collections. Thankfully, there are property management businesses available to assist. Professional property management services may significantly reduce these issues and increase revenue.
Whiteland provides help in all certain areas such as-
Leasing
Maintenance
Collections
Evictions
Administration
Single Family Residential Management
Townhouse complexes, in contrast to high-rise structures, have certain requirements that need for specialist knowledge to handle successfully. Traditional property management businesses might not be able to handle difficulties caused by variations in building constructions, utilities distribution, security perimeters, upkeep and maintenance, and property access considerations.
Whiteland 's well-known quality service lets the development or individual property owner to guarantee that their investment is handled safely, securely, and economically. Whiteland is the industry leader specialised in condo and rental property townhouses across Canada.
Our Single-Family Residential Management Services Include:
Administrative Services
Community Services
Condominium Services
Financial Services
Maintenance Management
Property management Opportunities
Whiteland has a history of providing development, consulting, property management and leasing services for all of its properties. Since its conception Whiteland has ensured that clients and customers receive the best possible service using developed systems and policies. Our dedicated team of property managers work 24/7 to provide high level service and use the latest leading edge technology to efficiently manage your property. Our low vacancy and turnover costs is a result of our ability to build strong relationships and communicate effectively with the tenants.
Sq feet
under development
;